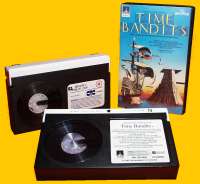 Updated Jan 2001

JRTAPES near Chicago,USA.

They have thousands of American format (NTSC) tapes for sale.

Renaissance Records specialist in quality used and collectors records, CDs & music memorabilia.

They have a selection of PAL format tapes for sale.
Has a selection of Horror movies for Sale on PAL format Betamax.
He has Dutch, UK and Finish Betamax movies for sale on PAL format.