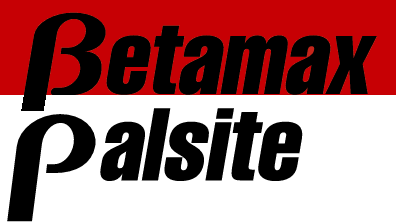 Welcome to the Betamax PALsite, which will give information about Betamax video recorders which use the European PAL TV standard.
We are continuing to add information to this site. If you would like to contribute please contact us to become part of the team.
As of 7th July 97, the following is available:
The videos
Recent additions

Sony SL-C40
More Sanyo models listed

The tapes
Video comparison chart

The Betamax chat page
Other Betamax sites

Betamax Pals. Site guest book
Repair and maintenance guides
Betamax Directory. A list of places to obtain Betamax goodies. Now includes US listings
E-mail : Alan Barnett
E-mail : Martin Evans


---


This site is a member of the Betamax Webring.
---
LinkExchange Member
---
This site first went on-line 23rd April 1997
Web space donated by Elektra Tec. Scripts run by ROOM 101.
---