Accessories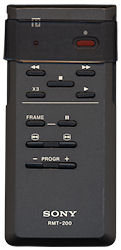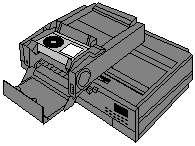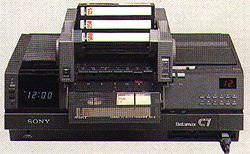 AG-7 Beta stack photograph
There are a whole wealth of accessories for this machine. Unfortunately we are lacking pictures for all of them at the moment. If you can help then please let us know.
The unit came with a remote control, model RMT-200.
The most interesting accessory is undoubtedly the AG-7 Beta stack. This is a device which automatically changes the tape. It sat on top of the SL-C7 and was pre-loaded with blank cassettes then when the current tape was full it was ejected and a new tape loaded from the stack allowing for extremely long recording times.